Do you want to create our new remix single?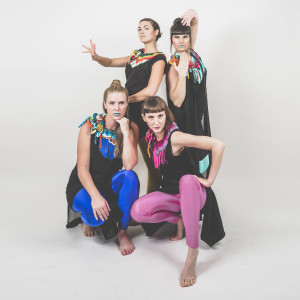 Are you a creative person who likes to twist and turn things around?
Cure-a-Phobia is looking for people who want to do a remix on our feminist song Highly Offensive.
In return we can, for example, do an acoustic cover of your song! Contact us if it feels interesting!
All stems can be found here! Just go for it!
Send the remix to info@cure-a-phobia.com no later than 20/9.
The remix (or a limited number of remixes) will be released on Comedia in October!
Highly Offensive
Gentlemen are men
who make an effort when
they see a woman in distress,
they do impress
And gentlemen are men
who hold the door for them
Reach out a hand for them to grab when they get out from a cab
Some of them will when
you hold the door for them
be so confused
that they won't know how to get in
And some of them will when
you perform better than them
be so offended they won't know where to, know where to begin
And then there are all
who think because we're small
We need assistance,
can't do anything at all
And also there are those
who dance a bit too close
thinking they are charming you but all they do is stepping on your toes
It's all very rude
And it's highly offensive (it's offensive)
It's a sad medieval attitude
And it's highly offensive (it's offensive)
And the sexual remark
from the stranger in the park
Most girls won't risk
to be alone out in the dark
Because there are a few
Who think they should pursue
'Cause women play hard to get and secretly, secretly want you
Then they blame it on us
And that is more than offensive
It's hard to feel security and trust
and it is highly oppressive
They judge us for the clothes we wear
and that's super offensive
it is fair to fall into despair
because it's highly offensive
But those who treat us justly and upfront
Yes that is highly effective
and ask us what we really want
that can be truly attractive
Talk equally to girls and boys
Yes that is really reflective
Give equal salary to all employees
It's messed up that it's progressive
Don't assume that we don't have a clue
because it's kind of offensive
There's a chance that we know what we do
Is that so hard to imagine?