Remix EP – Highly Offensive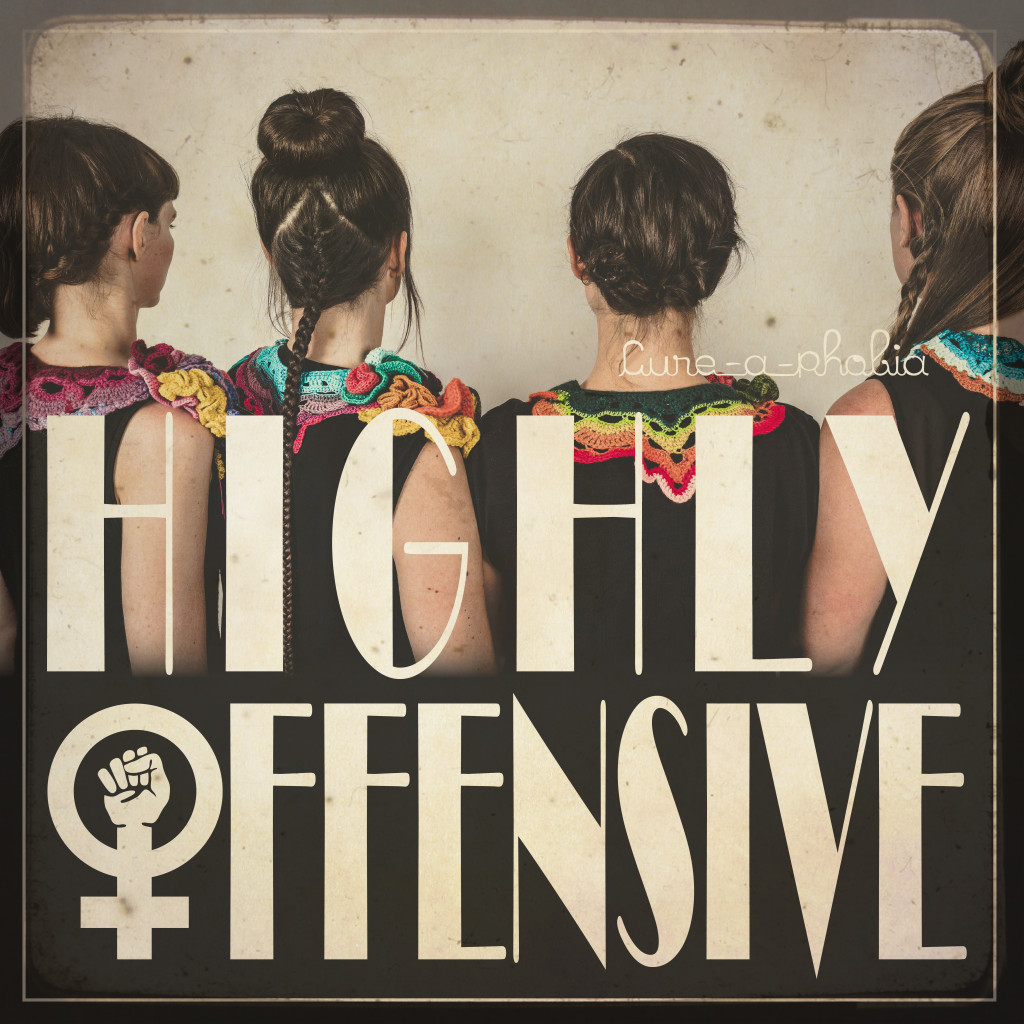 IT'S HERE!!! Our Remix EP
The injustices in our patriarchal society are being recognized more and more. People all over the world have fought for equal rights for centuries and sacrificed their lives to get where we are today. But we still have a long way to go to an equal society.
Highly Offensive is our protest against patriarchal oppression. It reminds us of both the small nuances and the profound structures that keep us women down yet today.
As icing on the cake, we have let five amazing gentlemen create their own remix of the song.
Remix producers:
Kent Olofsson, Simon Rose, monsøvic (a.k.a. Måns Persson), Orange Crate Art (a.k.a. Tobias Bernsand) and Tomas Westling.
The original recording of Highly Offensive, featuring guest muscians John Essing from the band bob hund (guitar) and Rasmus Nyvall from Makross From Malmö (clarinet), was produced by Cure-a-Phobia and Måns Wikenmo at the legendary Tambourine Studios in Malmö, Sweden and mastered by Jonas Siöström/ Dynamic Audio
Cover art by Nynna by Jenny Nilsson
Listen here! https://orcd.co/wrx0d5a