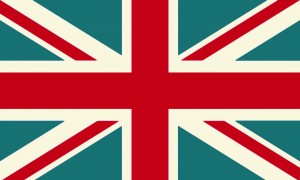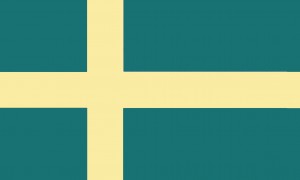 IT'S HERE!!! Our Remix EP Highly Offensive
The injustices in our patriarchal society are being recognized more and more. People all over the world have fought for equal rights for centuries and sacrificed their lives to get where we are today. But we still have a long way to go to an equal society.
Highly Offensive is our protest against patriarchal oppression. It reminds us of both the small nuances and the profound structures that keep us women down yet today.
As icing on the cake, we have let five amazing gentlemen create their own remix of the song.
Remix producers:
Kent Olofsson, Simon Rose, monsøvic (a.k.a. Måns Persson), Orange Crate Art (a.k.a. Tobias Bernsand) and Tomas Westling.
The original recording of Highly Offensive, featuring guest muscians John Essing from the band bob hund (guitar) and Rasmus Nyvall from Makross From Malmö (clarinet), was produced by Cure-a-Phobia and Måns Wikenmo at the legendary Tambourine Studios in Malmö, Sweden and mastered by Jonas Siöström/ Dynamic Audio
Cover art by Nynna by Jenny Nilsson
Listen here! https://orcd.co/wrx0d5a
We give you Regeneration!!
On January 18, 2019, we released our third album Regeneration on Comedia.
The album consists of 11 songs with 12 different guests, including Johnny Essing (bob hund), Sousou Cissoko (Sousou & Maher Cissoko), Thom Hell [NO] and Vindla String Quartet.
"Yes, it affects this record, it actually does." "Music I want to close my eyes to." "The carefully written lyrics weigh heavily", "There is a feeling of light, creamy caramel over this album … it melts in your mouth but sticks a little, a little in your teeth, and one gladly takes one more." "A little like the best kind of intoxication."
– Stina Tobiasson, Lira
"Full of songs that bends and bowes and grows into organic arrangements. And in large parts, the album is a
settlement with the world order, not least with distorted gender roles.
– Esmeralda Moberg, Klingan in Swedish Radio P2

"It's a feminist statement par excellence in parts but also an excellent record featuring a subtle cabaret style, interspersed with freeform jazz improvisation." "Lead vocalist Jenny Nilsson delivers a highly Kate Bush-like song in a manner the Bexleyheath lady (Kate) would undoubtedly admire and then does it again and again throughout the album." "I recommend everyone listens carefully to their brilliantly crafted lyrics." "Emotions vary from sadness to playfulness; it is light but dark at the same time."
– David Bentley, Nordic Music Scene
"Cure-a-Phobia acts with finesse and feminist anger".
"The outcome, as it appears on this eleven track album, is a refined variant of the concept of origin: slightly more subdued and a bit more pop-oriented, but still playfully scattered and quite wide sprawling. Imaginative arrangements and a studio with swing doors …"
– Håkan Engström, Sydsvenskan
Barbie Girl is a dark cover of Aqua's mega hit from the 90's!
Guest musicians: Max Tellving – vocals, John Essing – Electric Guitar, Rasmus Nyvall – tenor sax, Göran Abelli – trombone
La Chanson du Cochon – the Song of the Pig
, the first single of our upcoming album Regeneration, was released on September 5th 2018 on Comedia.
The single, taken from our upcoming third album Regeneration, features special guest appearances by the guitarist Johnny Essing (member of the legendary Swedish band bob hund), Nils Andersson (who plays Đàn bầu) and Anne Martin Tryffel, the Head of Economics at Cure-a-Phobia (grunts).
What's Kind About Mankind, our second album, was released on March 1st 2014 on the independent label åddbåpp produktion. The album was released digitally but a limited edition vinyl records is also available.
"Playful and headstrong. This Malmö quartet makes very unique music with a touch of jazz, pop and what sometimes, for lack of a better term, is called cabaret music, but puts their very own signature on it." "It all sounds theatrical, playful, sometimes a little sorrowful, and very odd in a good way."
– Rasmus Klockljung, Lira
"If Kate Bush grew up in the circus and had cabaret jazz in her headphones, she probably would have sounded like Cure-a-Phobia does on their second album," "The arrangements are wayward and without any reference"
– Ola Claesson, Smålandsposten

"There is something fundamentally playful with Cure-a-Phobias music", "being experimented without actually going outside the box."
– Christer Paulstrup, Ystad Allehanda
Nattfjäril, the album's first single, is available on Spotify and as a music video on Youtube.
"Along with a fragile and rippling new single comes an equally beautiful video. The video dances like a fairy upon morning dew, gentle and feather light."
– Pontus Berg, Gaffa.se
Water, our debut album, was released in February 2012 and warmly received by both listeners and critics:
"Unashamed, fearless, playful and dissolute in both rhythm, harmony and sound."
– Håkan Engström, Sydsvenskan
"They build a playful, theatrical structure", "The album is full of clever, quirky surprises which the band picks up and follows to the end of the road."
– Ralph Bretzer, Skånska dagbladet
"Every song is a musical and melodic experiment that feels guided and molded, yet full of playfulness and experimental debauchery", "On the whole it is wilful, unexpected, delightful and very, very good."
– Maria Stock Gréen, Lira